Art In Public Places

Art comes in all shapes and sizes.
We invite you to experience some of the larger variety with Art in Public Places, an annual exhibition featuring large-scale sculptures in Knoxville's downtown public spaces, McGhee Tyson Airport, and Oak Ridge.
Public art beautifies our streetscapes, contributes to civic pride, and identifies Knoxville as a growing arts destination. By displaying sculptures outdoors, we celebrate not only the art but our natural beauty during this year-round exhibition. The sculptures presently on view have been selected and awarded by noted sculptor Isaac Duncan III.  Maps
Where: Downtown Knoxville, McGhee Tyson Airport, and Oak Ridge
When: April 1, 2017-March 10, 2018
Apply by January 20, 2017 to be an Art In Public Places Artist. Click Submit Below!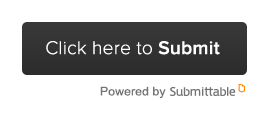 2016 Awards
Best in Show: Mike Roig | Undulation
2nd Place: Charles Pilkey | Ark
3rd Place: Rollin Karg | Fore Spike
Honorable Mention: Glenn Zweygardt | Isis Revisited
Honorable Mention: Ray Katz | Burst
2016 Juror
Isaac Duncan III, a Brooklyn, New York native and Afro-Cuban descendant, received his Bachelor of Fine Arts degree from the University of Notre Dame, certification of  secondary art education from St. Mary's College, and a recipient of the Lyman T. Johnson Fellowship, from the University of Kentucky, where he completed his Masters of Fine Arts.

Isaac was employed by John Henry Sculptor, Inc. for three years, where he was the crew supervisor, heavy equipment operator and assistant to internationally renown sculptor John Henry. As of  mid-2008, Duncan has opened his Tennessee studio, Duncan Sculpture and Services, where he creates large scale sculpture and fabrication projects. He currently serves as President of the Mid-South Sculpture Alliance, a sculptors advocacy/resource group, and Secretary for Sculpture Fields at Montague Park, a developing International Sculpture Park in Chattanooga, TN. (Portrait by Grant Dotson)
Committee Co-chairs
Bart Watkins & Robmat Butler
Sponsors
Central Business Improvement District, Gerdau, Liz-Beth & Co., Metropolitan Knoxville Airport Authority, Mr. and Mrs. James Begalla, ORNL Federal Credit Union, Prestige Cleaners, and Scripps Networks Interactive
To purchase a sculpture, please email kcreason@dogwoodarts.com.