Chalk Walk

Turning Sidewalks into Canvases!
The Chalk Walk comes back in its eighth year and remains one of the fan favorites among our visitors in April! The street painting festival, whose origination as a featured event of Dogwood Arts, drew inspiration from a 16th century Italian happening, turns Knoxville's downtown sidewalks into a seemingly infinite canvas for the region's most talented professional and student artists. Dogwood Arts brings this event to Knoxville once again to continue to educate visitors and artists, alike, of this lost art in hopes of keeping it alive for future generations. Bring the family and get some ideas for your child's next driveway masterpiece – or your own!
Chalk Walk was held Saturday, April 9, 2016 at Krutch Park and Market Square. Artists began working at 8:30 am and concluded by 4:30 pm.
Where: Market Square & Krutch Park
When: Saturday, April 9
Time: 8:30am-4:30pm
How Much: Free
Apply by February 20, 2017 to be a Chalk Walk Artist. Click Submit Below!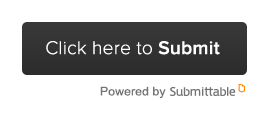 Co-Chairs
Kathy Slocum and Jim Dodson
Presenting Sponsor
Chalk Sponsor
---
2016 CHALK WALK WINNERS
Best of Show
Jessi Queen – "Adele Not Adele"
People's Choice
Ryne Sandberg – "Old Man"
T-shirt Award
Christine Cobble – "Koi"
Elementary, Single Artist
1st: Easton Bullard
2nd: Megan McElroy
3rd: Lily Segars
Elementary, Collaborative
1st: Sequoyah Elementary
2nd: Madeline Phillips, Ava Campbell, Lexi Van Dyk
3rd: Merilee Guyotte, Julia Zabek, Ashley Watermier, Aggie Eckles
Middle School, Single Artist
1st: Joseph Cocan
2nd: Kiri Nelson
3rd: Macayla Dunn
Middle School, Collaborative
1st: Vine Middle Magnet
2nd:Ean Dalton, Ginny Miller
3rd: Bearden Middle School
High School, Single Artist
1st: Shannon Stooksbury
2nd: Kaitlyn Merli
3rd: Jessica Ilgner
High School, Collaborative
1st: Bearden High School Art Team
2nd: Tiffany Martin, Raina Nief, Abby Hamilton
3rd: Bearden National Honor Society
College, Single Artist
1st: Laryn Darby
2nd: Justin Gunnels
3rd: Courtney Booth
College, Collaborative
1st: National Art Education Associate Student Chapter UTK
2nd: Ellen Clark, Allison Davis, Rita Schmid, Will Crofford
3rd: Kelsey Copeland, Isaac Bradbury
Adult, Single Artist
1st: Christine Cobble
2nd: Jessie Ward
3rd: Katie Bush
Adult, Collaborative
1st: Elizabeth Lynch, Jerry Lewis
2nd: DeLena Feliciano, Lindsay Patterson, Kate Faulkner, Anne Rochelle
3rd: Kathy Lyon, Touramme Nguyen
Family
1st: Jeff & Emory Cross
2nd: Kevin & Channing Gentry
3rd: John & AJ Thayer