Art Slam at The Dogwood Arts Festival

Art Slam
Art Slam, our live art competition, will take place during the Dogwood Arts Festival on April 30th from 12pm-5pm in Krutch Park. Artists let their imaginations run wild creating one-of-a-kind paintings that are then auctioned to benefit the Muse Knoxville and Dogwood Arts.
Artists may apply to create original artworks on large canvases (3'x3′) within a three hour time frame during the Art Slam competition. Only canvases are provided; artists must bring all other materials to create their artworks onsite.
Our application fees are nonrefundable and support our Art Slam awards. This year we will have a public vote and several juried awards. The 10 artists will be selected to participate in Art Slam.
Want to be an Art Slam Artist?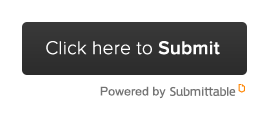 Where: Krutch Park during the Dogwood Arts Festival
When: April 30, 2016 from 12pm-5pm
OUR PARTNERS
CALENDAR
March 24th, 2017: Application Deadline
April 30, 2017: Art Slam
April 30, 2017: Silent Auction Closes at 5pm
ART SLAM SCHEDULE (April 30, 2017)
11:00am-12:00pm Artists check-in at Krutch Park
12:00am-3:00pm: Live art competition
3:00pm: Judging & silent auction begins
4:30pm: Winners announced
ELIGIBILITY
Open to all artists age 18 and up. The non-refundable application fee is Adult $15. Artists will be notified about their participation by April 2, 2017. 
COMPETITION RULES
Artists have three hours to create a work of art on a 3'x3′ canvas provided by Dogwood Arts. All work will remain the property of  Dogwood Arts & The Muse.  The silent auction will start at 3pm on April 30 and will close at 5pm. Awards will be announced at 4:30pm on April 30, 2016.
Receipt of the completed application form constitutes your agreement with all conditions established in the prospectus. Consent to use photos of work for promotion purposes is granted by your participation in the competition. You may not recreate Disney characters or use other copyrighted materials in your design.
AWARDS
First Prize: $75 giftcard, The Muse Knoxville Family Membership valued at $100
Second Prize: $50 giftcard, The Muse Knoxville Family Membership valued at $100
Third Prize: $25 giftcard, The Muse Knoxville Family Membership valued at $100
Questions? Contact Ellie Kittrell at [865] 386.9077 or email ellie@themuseknoxville.org