Applications
Dogwood Arts announces a Call for Artists, Performers & Vendors!
Since 1961, Dogwood Arts has celebrated the natural and cultural beauty of East Tennessee by producing a dynamic month-long event featuring  blooming gardens and trails, visual arts, music, crafts, theatre, culinary arts, dance, film, and literary arts.
You are invited to apply for entry into our art exhibitions and competitions!
Click Submit Below to Apply for all of our Applications.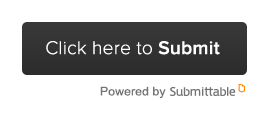 Deadlines
Artist Applications
DOGWOOD ARTS FESTIVAL ARTIST :: November 18, 2016 – CLOSED
HOUSE & GARDEN SHOW ARTIST :: December 31, 2016 – CLOSED
STUDENT GUITAR DESIGN CONTEST :: January 13, 2016  APPLICATION HERE – CLOSED
ART IN PUBLIC PLACES  :: January 20, 2017
EAST TENNESSEE ART EDUCATOR :: January 20, 2017 – EXTENDED TO JANUARY 27!
STUDENT ART EXHIBITION :: January 20, 2017 – EXTENDED TO JANUARY 27!
DOGWOOD ART DETOUR :: February 10, 2017
CHALK WALK  :: February 20, 2017 
ART SLAM :: March 3, 2017
REGIONAL ART EXHIBITION :: March 3, 2017
Vendor Applications
DOGWOOD ARTS FESTIVAL [MOBILE FOOD VENDOR] :: February 28, 2017
DOGWOOD ARTS FESTIVAL [GENERAL VENDOR] :: February 28, 2017

DOGWOOD ARTS FESTIVAL [CALL FOR PERFORMERS] :: February 28, 2017
Rhythm N' Blooms Music Festival Vendor Applications
If you are having any issues with application upload, or if you have general questions regarding the online applications, please visit our application troubleshooting page.  If you are still having problems please call [865] 637.4561 or email kcreason@dogwoodarts.com.  Thanks for your patience!
---
Volunteer!
We can't do it without you!  Please visit our Volunteer Knoxville sign-up page to upload your volunteer application for this year's festivities.  Thank you in advance.
---
Intern!
Dogwood Arts is currently seeking interns. Send your resume and contact information to info@dogwoodarts.com to apply!
Needed ASAP: Intern With Dogwood Arts!
Dogwood Arts wants to give a management/writing student the opportunity to intern with the organization and be a part of managing the business side of the vibrant creative culture of our community.   This internship will provide students experience in research, development, and administration tasks for many of the organization's events, including the House & Garden Show, Dogwood Arts Festival, the Regional Fine Arts Exhibit, and many others.  The intern will receive training and gain hands-on experience in various tasks of small business administration and development. Good computer skills are a necessity! Expect to learn about maintaining and improving customer relationships with the many patrons, volunteers and supporters of Dogwood Arts.  Intern must be willing to help with day-to-day administration tasks of the Dogwood Arts office, research of new ideas & funding opportunities, assist in creating a newsletter & content for website, and support staff with event set-up & breakdown. This internship can open doors for the student to network within the Knoxville business community and test his/her skills in a busy office.
Dogwood Arts is a 501(c)3 non-profit organization with a mission to promote and celebrate our region's arts, culture, and natural beauty.  We are responsible for the successful planning and execution of multiple large and small events in Knoxville and are looking for assistance!